Contract Therapy Compliance


Quality Risk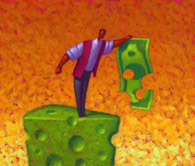 All contract therapy services are not the same. In fact, some can leave you with pretty big holes in your program. While everyone preaches quality,
At Marden we believe that quality is delivering the most appropriate level of individual therapy services to your patients.
And the federal government agrees

. Moreover, the government continues its concern

regarding the medical necessity and appropriate billing of contract therapy services in the SNF setting, making the quality of therapy services of paramount interest.
QUALITY IS INFLUENCED BY...
The Terms Of Your Contract Therapy Agreement
The Management Philosophy Of Your Contract Therapy Vendor
WHEN SELECTING A VENDOR, DEVELOP AN UNDERSTANDING OF...
Actual Service Minutes That Will Be Delivered For Any Reimbursement Category
Productivity Expectations And Their Influence On Service Delivered
The True Cost Of Services
How The Vendor Makes Money
Interpreting The Price For Comparison To Other Offers
Built-In Incentives For The Therapy Vendor
At Marden, our transparent philosophy, management systems and pricing models are designed to ensure that residents are receiving, at all times, medically appropriate therapy services, while generating maximum reimbursement in a compliant manner. For assistance in managing quality risk, click here, or simply contact Marden.