Our Home Office


Video Conference and Training Facility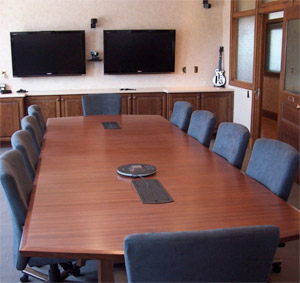 Marden's Home Office benefits from a state-of-the-art video conference and training facility that we call The Board Room at Marden. Besides meeting our own needs, its ideal for...
Executive Board Meetings
Training
Distance Learning
Administrative Law Hearings
Depositions
Job Interviews
The Board Room at Marden is available with sufficient advance notice to other businesses and individuals.
To learn more about the Board Room at Marden, click here (PowerPoint).
You may schedule your session by calling our Home Office or contacting the eyenetwork

.