Thank you for visiting Health Care Plus at Mansfield.
Health Care Plus specializes in providing you and your loved ones with individualized in-home care. With over 30 years of combined home health care experience, we pride ourselves in exceeding your home care expectations. Health Care Plus will work with your physician to ensure all of your home care needs are met or exceeded.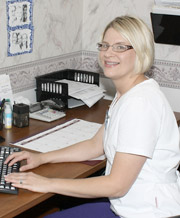 We want to thank you for considering Health Care Plus as you home care agency. It would be our privilege to provide you with the best comprehensive, quality care you deserve. For Home Health care services with a PLUS please contact our office at (419) 529-2200.
Let us welcome you to the Health Care Plus family!
Jamie Ladd RN
Mansfield Branch Manager
Health Care Plus